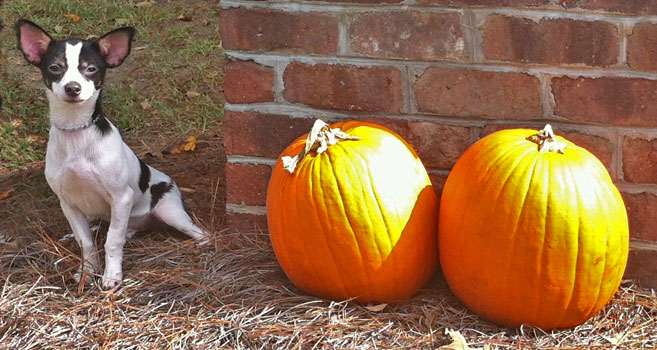 Jill, Kevin, & Haiden Jones are the owners of Adam's Folly. It has been in existence since 2003. When Adam's Folly went up for sale in 2009, the Jones family purchased it. Jill is an avid animal lover who gave up a teaching career to buy it. She and her friends have founded several animal rescue organizations such as Cat Adoption Team, Adopt an Angel, and helped create Fix A Friend Spay/Neuter Clinic. She also serves on the Wilmington Fur Ball Committee. Kevin works at International Paper and does the grounds keeping and maintenance work on his days off. Haiden currently attends South Brunswick High School and works a few hours here and there over the summer. They currently own Trucker and Midnight -- two black labs, Tweety -- an English bull dog who is a local celebrity, Benji -- a little scruffy dog, and 4 cats.
Sherry Gloer is the manager and has been with Adam's Folly since 2004, longer than any other employee. The animals and their owners all love Sherry for her gentle spirit and kind soul. She also founded Adopt an Angel, helped create Fix A Friend Spay/Neuter Clinic and serves on the Wilmington Fur Ball Committee. On their days off, you can usually find Sherry and Jill at the Adopt an Angel adoption fairs on weekends in Wilmington. Sherry has a Jack Russell named Tyco, a fluffy dog named Jenny, and several rescue cats.
Rhonda Willette has been with Adam's Folly since 2008. Rhonda has three shelties and a flat coat retriever. Rhonda also sings in area choirs, plays hand bells and works with the Coast Guard in her time off. The animals love Rhonda because she keeps the routines and procedures straight at Adam's Folly. Consistency and routines are key when working with animals.
Kelly Simpson has been with Adam's Folly since 2012. She has two children, Hershey -- a chocolate lab mix, and cats she rescued. Kelly also works at Fix A Friend Spay/Neuter Clinic. The animals are so excited to see Kelly because she is efficient, playful and fun. You often find Kelly laying on the floor playing with several dogs.
Anne Corrao has been with Adam's Folly since the spring of 2013. Anne owns four rescue dogs who keep her on her toes. Anne has a lifetime of experience working with animals and being involved in animal rescue. You can often hear Anne talking to the dogs as if they were kids and they LOVE it. Anne is a lot of fun and brings character to Adam's Folly.
Steve Schroeder started when Anne did and he is owned by his senior cat. You can always count on Steve to pitch in and come through when you need him. The animals love Steve for his sense of humor. He keeps them laughing with the stories he tells.
Judy Falciani-Miller has been with Adam's Folly since October of 2013. She has two young daughters and three rescue dogs. Judy has worked with dogs her whole life and brings a lot of dog handling knowledge to Adam's Folly. You often see Judy throwing balls or playing with them with the hose. When Judy works, the place truly goes to the dogs.
CLICK FOR ONLINE BOARDING AGREEMENT
CLICK FOR PRINTABLE BOARDING AGREEMENT